HAND WASHING IS ALWAYS IMPORTANT, BUT THIS MONTH THERE ARE TWO ADDITIONAL REMINDERS TO WASH YOUR HANDS!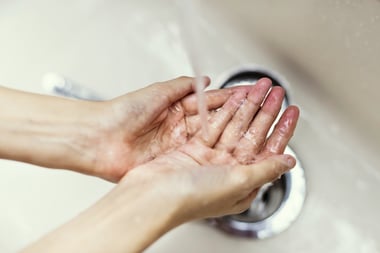 While there are plenty of things to love about the autumn season, the flu is not one of them. According to the Centers for Disease Control (CDC), "while seasonal influenza (flu) viruses are detected year-round in the United States, flu viruses are most common during the fall and winter. The exact timing and duration of flu seasons can vary, but influenza activity often begins to increase in October."
This increase in influenza cases no doubt impacts healthcare settings. While physicians offices and urgent-care clinics see an uptick in patients during this season, there are also "more than 200,000 persons, on average, that are hospitalized each year for influenza-related complications." Healthcare-associated influenza infections can occur in any healthcare setting but are most common when the flu is circulating in the community.

HOW TO TACKLE FLU SEASON
The CDC offers some core influenza prevention strategies for healthcare settings including:
administration of influenza vaccine

implementation of respiratory hygiene and cough etiquette

appropriate management of ill healthcare professionals

adherence to infection control precautions for all patient-care activities

implementing environmental and engineering infection control measures
HOW CAN SWIPESENSE HELP?
Actionable data is core to the SwipeSense Hand Hygiene Compliance solution. Adhering to hand washing compliance is important all year round, but especially during flu season.
With SwipeSense there is complete transparency into hand hygiene data for each department, unit and individual. During flu season it may be important to pay special attention to certain units where the flu is more prevalent, or units where patients are more susceptible. The SwipeSense Dashboard makes tracking compliance during flu season easy!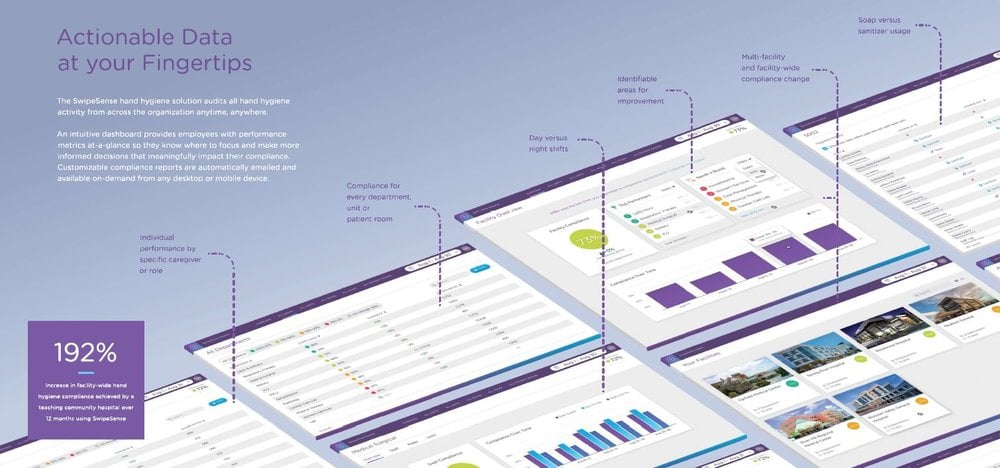 CELEBRATE INFECTION PREVENTION WEEK AND GLOBAL HAND WASHING DAY
Mark your calendars for International Infection Prevention Week happening October 14th-20th. The Association for Professionals in Infection Control and Epidemiology (APIC) uses this week to "raise awareness of the role infection prevention plays in improving patient safety." Whether you are interested in how germs spread or educating patients, APIC provides a ton of resources that may come in handy throughout the year, and especially during flu season.
Last but not least, another great reminder to wash your hands is Global Hand Washing Day. October 15th marks a global advocacy day dedicated to increasing awareness and understanding about the importance of hand washing as a way to prevent diseases and save lives.
"Global Hand Washing Day is an opportunity to design, test, and replicate creative ways to encourage people to wash their hands with soap at critical times."
Looking for ways to get involved? Check out some additional resources.

If you want to continue to stay updated and receive blogs from SwipeSense directly in your inbox, simply subscribe to our blog today.