SwipeSense, Inc. is pleased to announce that David Romito has joined our company and will serve as its Vice President of Sales.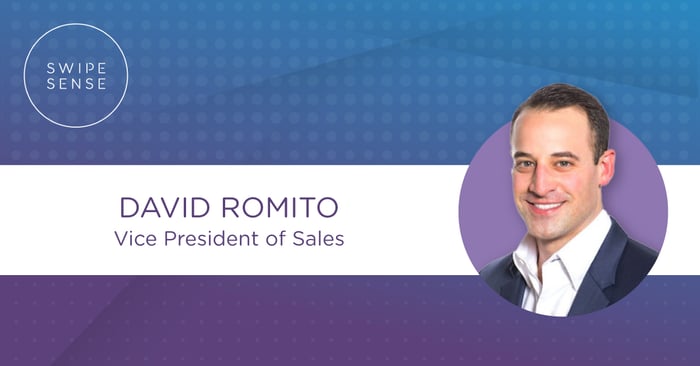 David brings over 13+ years of sales and leadership experience to SwipeSense. Throughout his career in the healthcare technology industry, he has developed expertise in strategy and execution, identifying market opportunities, pivoting existing business, and building high-performing teams.

David Romito's career began at Stryker, one of the world's leading medical technology companies. There David led cross-functional teams in a variety of data analytics, product, strategy, and business development roles with a focus on growth and profitability. He later served as VP of Sales at Casechek, a Chicago-based healthcare technology start-up, and most recently, helped lead the commercial efforts for a pioneering healthcare autonomous AI technology start-up.


"I am thrilled to join SwipeSense and build upon its solid
foundation and mission to help save lives. SwipeSense's innovative spirit and relentless commitment to its customers is inspiring. We believe great products aren't built in isolation, but through direct collaboration with our customers and leading healthcare providers. At SwipeSense, I feel we are uniquely positioned to continue to advance our technology platform capabilities and our collective approach to supporting the evolving needs of our customers to help provide safe, healthy and sustainable
environments." - David Romito, Vice President of Sales, SwipeSense
Please join us in welcoming him to Team SwipeSense!
Click here to connect with David on LinkedIn.