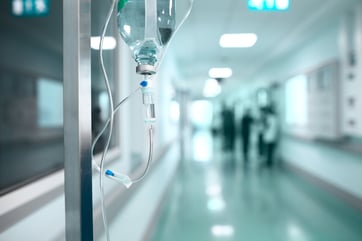 The drug-resistant fungus, Candida Auris (C. auris) graced the front page of The New York Times on April 8th and follow up articles have proliferated across publications since. It turns out that C. auris outbreaks have been happening, but not in the public's domaine. The C. auris epidemic is just one of many global infection outbreaks that has been in the news recently. While the fungus is spreading in hospitals in the U.S. catching the attention of healthcare facilities and patients here, there are several other cases of outbreaks reported across the rest of the world.
Top of the list, Ebola. Last week alone, there were 74 new cases in the Democratic Republic of Congo. This came very close to triggering a PHEIC - a "public health emergency of international concern." According to the World Health Organization (WHO), a PHEIC is an extraordinary event which is determined to constitute a public health risk to other States through the international spread of disease and to potentially require a coordinated international response.
Despite the list of dangerous outbreaks in recent years, the WHO has only declared a public health emergency four times since the International Health Regulations. The first time was in 2009, with the outbreak of the H1N1 swine flu pandemic. The second time was in May 2014, when polio seemed to surge again, threatening the eradication effort. The third, in August 2014, came as the Ebola outbreak in West Africa was growing out of control. And the fourth: In February 2016, the Zika outbreak across South and Central America was declared a PHEIC.
Every outbreak is unique, but there are a number of characteristics that are shared among these public health crises. The one that is critical to highlight today is urgency, and the ability to act fast in order to prevent and curb the spread. The interventions we are putting into place, whether it's expanding vaccination efforts, hand hygiene compliance, or environmental cleanliness - time works against us. Every passing day can create a new vertical of contagion, a new mode for the infection to spread.

Planning Ahead for Outbreaks is Key
The CDC keeps an updated list of outbreaks available on their website, but when an outbreak hits, is your organization prepared to take action?
As patient advocates, institutions need to be moving with speed to adequately respond to the ever-growing threat of infectious diseases. Our focus at SwipeSense is to remove hand hygiene compliance as a potential weak link. Learn more about how we work closely with healthcare organizations to create a culture of accountability, providing a baseline of excellence so they are always prepared for outbreaks such as C. auris.