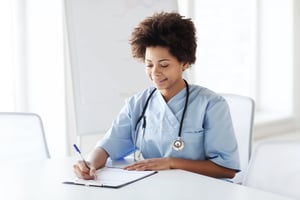 Hiring nurses is no longer only an HR problem. According to CNN Money, it is now a nationwide problem with a projected shortage of 95,000 registered nurses and 29,400 nurse practitioners by 2025. The problem is easy to identify but hard to solve. Shortages lead to burnout, burnout negatively impacts patient care, and the current pipeline is not big enough to replace the retiring workforce so the burnout will continue.
Among other side effects, these shortages have direct correlations to increased infection rates and an increased demand for nurses with infection control experience. If you're not from the healthcare world, you may have never heard of an Infection Preventionist (IP), but they are the people that make sure you leave a hospital with fewer problems than you came with. According to APIC, the Association for Professionals in Infection Control and Epidemiology, IPs "work in many healthcare settings to keep you, visitors, volunteers, employees, and healthcare providers safe from infection."
Sounds important, right? Healthcare organizations seem to think so. According to CareerBuilder's labor market data (see graph below), the number of open IP roles has increased by 139% over the past 5 years, with an estimated 6,450 employers looking to hire an IP in the last 12 months. In April of 2018, 3 out of every 4 openings went unfilled and the trend doesn't show signs of stopping.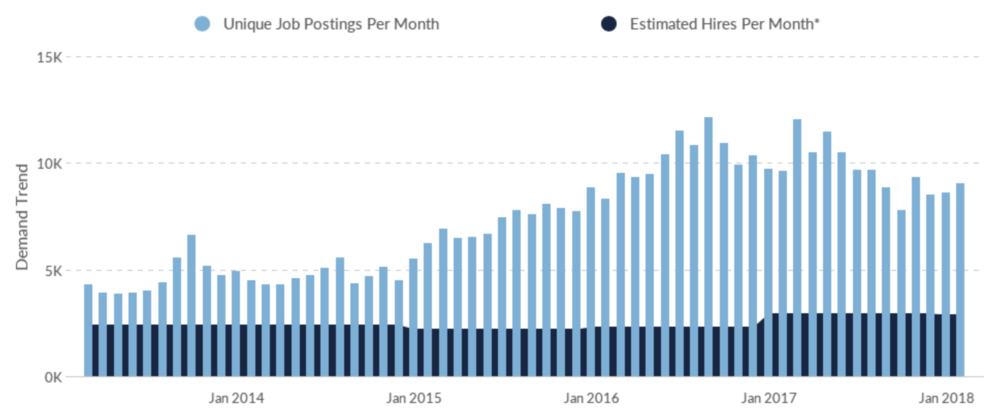 Why are Infection Preventionists in such high demand?
Considering the nurse shortage, it only makes finding specific skills like infection prevention more difficult. In November 2019, Medicare-funded skilled nursing facilities will be required to have an IP on staff. This means that over 15,000 facilities will need to hire or skill up current staff.
HAIs (Hospital Acquired Infections) are extraordinarily costly (and continuously increasing) for hospitals. Great IPs can make a big impact on a hospital's bottom line and most importantly, save lives.
Availability of hospital infection data continues to increase. Organizations need to have the right technologies in place to understand and act on this data, in addition to ensuring their numbers match their brand.
Four things you can do to recruit and retain Infection Preventionists:
Being an IP is not only demanding - it also requires leadership and project management skills. Hire for the right fit and make sure you don't lose a good one to the hospital down the road for a little more compensation.
Ensure that they have the tools to make an impact, prove their impact, and be recognized for their impact.
Begin skilling up early and develop future IPs with your current staff.
Make infection prevention a culture, not a division.
At SwipeSense, we know how important infection prevention and control is to patient safety, so our team of customer success managers partner with IP, IC, and nursing staff to drive awareness, education, and accountability within each of their hospitals. On average, they are seeing a 50% increase in compliance over 12 months. Get in touch and discover how we can help you do the same!

If you want to continue to stay updated and receive blogs from SwipeSense directly in your inbox, simply subscribe to our blog today.